If you've recently developed a business website, then you might have heard about SEO. SEO is the backbone for getting additional organic exposure to your business. The SEO, which is the Search Engine Optimization is the process of optimizing your site according to the algorithm of Search Engines like Google and Bing. After completing the SEO, your site is supposed to rank higher for target keywords. When your business website ranks on top of the desired search keyword on the Search Engine Giant like Google, just imagine the amount of traffic you are going to receive.
Your webmaster may have told you about the SEO needed for your newly created website. But, do you know why it is important to optimize your website for better search engine visibility? The SEO is getting so much popular amongst the small business owners to get free visibility and tons of customers for their services and products. If you have questions like "Why SEO is getting more popular?" and "Why you should follow SEO Techniques to get Better Search Engine visibility?" then read this post and you'll get answers to all your questions.
Why is Search Engine Optimization Getting More Popular?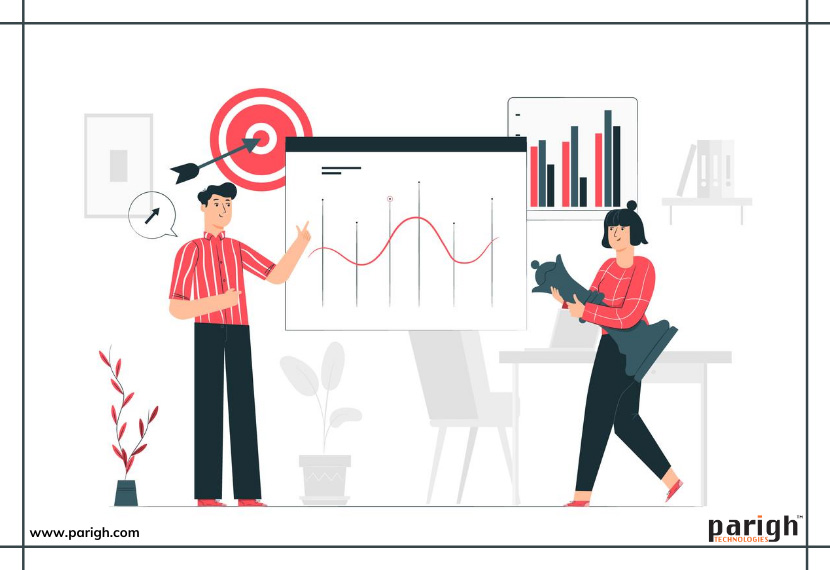 It's a Marketing Investment
Hiring an SEO agency or SEO Expert for boosting your site ranking on Search Engines might look like an expense in your balance sheet. But in reality, it is an investment that will give you long-term results. The charges you pay to the SEO professional will come back to you after a short time. If done correctly, the SEO will increase your search engine rank for your desired keyword, which in long term will fetch you some credible customers. As getting more exposure on Search Engines and getting customers for your established or new business is your main goal, hiring the SEO Agency or Professional is helping you to achieve it. It's an investment, which will give you long-term gains and you don't have to pay Long Term Capital Gain tax on it. [Pun Intended]
Cheaper than Traditional Marketing Tactics
The SEO for your business sites is very different from conventional marketing tactics. In SEO, the focus is on creating the credibility in eyes of Both, Search Engines and the visitors. Search Engine Optimization is not like the traditional marketing strategy that you follow in offline markets.
The SEO, even if cheaper than the traditional marketing methods, may help you to double the sales and revenue if applied correctly. Assuming you've chosen a credible SEO agency or professional to do the Search Engine Optimization for your business sites, then his service will help you to get some amazing sales and revenue boost, that you may not imagine before.
Search Engine Optimization is not Rocket Science. Even a newbie can start doing proper SEO on any site after learning and experimenting with the techniques in two or three months. Here, I am taking the average person for calculating the average time taken to learn SEO. If you are an extraordinary learner, then you may need lesser time than the average person.
Once learned, you are now ready to apply the Search Engine Optimization techniques on your business websites, which is way better than hiring an SEO company or a professional for the same work. As an Individual Search Engine Optimizer, you have full control of the techniques you are using, and it is free of cost for you. So, you don't have to pay a dime to an SEO agency or the professional who pitched to do the same for your site. Win-Win Situation for you!
SEO is going to stay with us for a long time. Some of the marketing mediums like the Radios and Newspapers are losing their charm. They'll vanish in the next few years as we get to see some more powerful alternatives like the Online Newspapers and Online Radios. These conventional mediums are slowly dying and the Internet is taking their place. SO, Search Engine Optimization is the new way of organic marketing, which will help you to stay on top whenever potential customers are going to search for the keyword you are willing to rank.
Adopting marketing methods and mediums that are in trend is the best way to gain more exposure. That's why you've created a brand new website and there is no sense if you are not focusing on the SEO part. If you ignore the SEO part, then your site has no value and you'll not gain exposure on the Internet. Got it?
Way of Beating Competitors
Your competitors are way ahead of you. Driving insane revenue by following unique marketing tactics and doing immersive promotions of their business. You are not getting half of what they are earning. What will you do? Well, this is one of the reasons SEO is getting more popular amongst the small and even big businesses. Search Engine Optimization and a Brand Business website is a killer combination. A Business website combined with the proper SEO techniques is able to bring hundreds of customers to your business. If you are doing Local SEO, then you can capture local clients. Doing SEO will bring clients from all places to your business. It's a Win-Win situation for you, as you've presented on the biggest marketing medium and you are getting customers from the same medium.
Isn't that enough to beat your competitor and grow your business?
Final Words | That's why SEO is Getting Popular Day By Day
Sounds simple, isn't it? When is started Blogging and got to know about the SEO in, I was pretty amazed to see how it worked. I was awestruck to see my friends using SEO techniques to rank their websites and making a good amount of those sites. From that time, I knew the SEO will get popular with time. Now, it is gaining popularity, that's why you are searching for it on Google or probably Bing.
Just remember, hire the Right Company or Professional to do the SEO work for your site. If you can do it yourself, then it is great. But having a professional is a way better option because then you can focus on your business while leaving all of the work on SEO Professional.