Have you heard people talking about web development or website designing? Have you seen advertisements on the Internet about Responsive web design? Ever wondered why people are advertising and talking about Web Design so much? Well, it's obvious to get so many questions and doubts after seeing so many people talking about Web Design.
Web Design is an essential factor to consider while making any website. Without design, the site is just an ugly webpage. There is no sense of developing a simple and plain website without an attractive design. The Web Design plays an essential part in the User Engagement, Online sales, and many important things that a webmaster wants to achieve from his site. Here, we are talking about responsive web design, which is the crucial thing to consider nowadays. You cannot just leave your website with unresponsive web design.
In this post, I am sharing some reason, why everyone is talking about Web Design, especially Responsive web design, and why you should adopt it as soon as possible.
What Responsive Web Design?
The Responsive Web Design is nothing but the web design, which fits in all of the devices. All of the devices like Smartphones and Desktops have different dimensions. The Responsive Web Design makes the site fit correctly in all of the screen dimensions, without any issues. In short, Responsive Web Designing means the adaptive layout for devices with different aspects.
As the percentage of smartphone internet users is increasing day-by-day, the importance of Responsive Web Design is rising. Here are the reasons, why everyone is talking about Responsive Web Design and you should too.
Why Everyone is Talking About Web Design?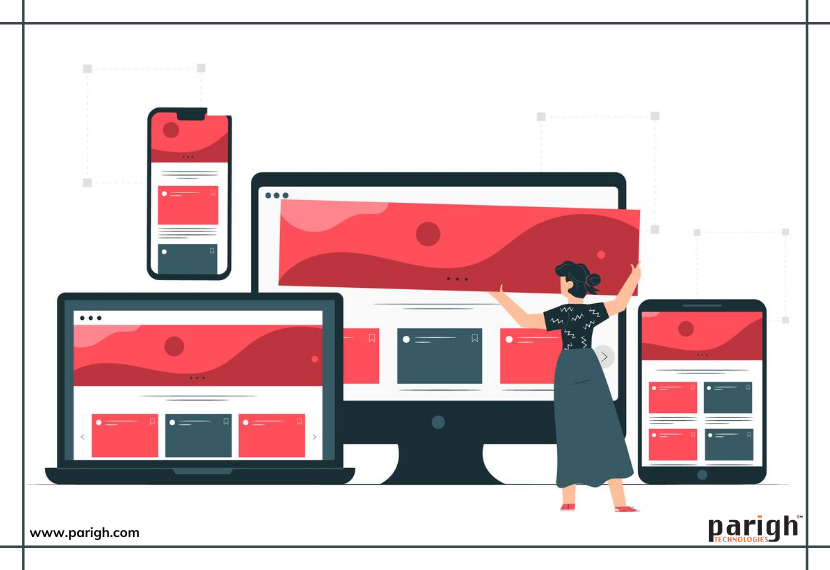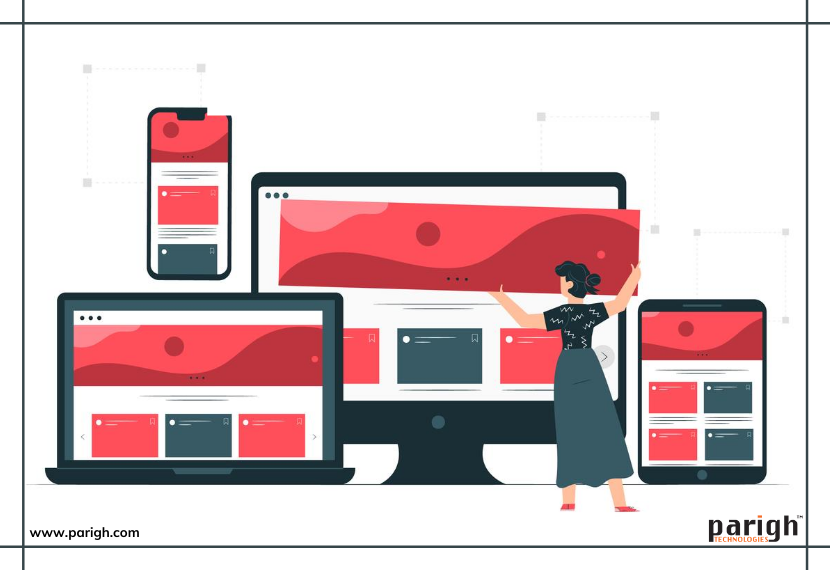 The Search Engine Optimisation plays an important part in ranking your site on top of the search engine result pages. Major search engines like Google and Bing are giving importance to the sites that have Responsive Web Design. The Responsive web design helps to improve user experience and makes your site fit in smartphones, tablets, and desktops with different resolutions. Having a Responsive and Clean web design helps you to boost the rankings in Search Engine Result Pages, that is the best thing that can happen to your personal or business website.
Mobile-Friendly is Future
With the increasing use of smartphones, all of us, webmasters, bloggers, and business owners are getting traffic from smartphones. We don't miss the valuable smartphone traffic by showing them an unresponsive website, which does not load correctly on their smartphones. With decreasing Desktop internet usage and increasing smartphone internet usage, we can predict that smartphones are the future. Thus, introducing a Responsive web design helps us to fix our bright future in advance.
Easier Website Management
Many brands/companies manage separate sites for smartphones and desktop users. Well, that's a hectic task because you have to maintain two different sites. Having two various sites was a standard method to serve smartphone/mobile visitors before the Responsive web design came out. But, still following this approach is utter stupidity. You should not follow this method at all as it is outdated and adopt a responsive web design.
The Responsive Website Design doesn't just save you from the hectic load of managing two websites; it protects you from additional expenses. No Need to maintain a separate site for smartphone users and no extra cost. That sounds like a Good Deal. Nah?
Increase in Mobile Traffic
From the year 2015, many webmasters have noticed an increase in smartphone traffic. Almost every webmaster or blogger is getting mobile traffic on his/her blog or website. We don't want to miss the mobile traffic, and we should please smartphone visitors.
The Responsive and clean web design helps us to please smartphone users. The fast-loading site that fits in their smartphone browser correctly gives them the satisfaction of visiting a good site. And that's what you want.
The Responsive web design is not about making your site layout fit in all display resolutions. It's about improving user experience and decreasing the site load time. The compact and simple web design, without any unnecessary elements, will load faster on any smartphone and even on the desktop.
It is challenging to load and navigate the unoptimized website on a smartphone. But, the responsive web design loads fast, provides out-of-the-world navigation on a smartphone, which gives you the edge over your competitors.  Isn't that a good thing?
---
Got your Answer?
Responsive Web Design is what you should adopt to stay in the online era. If you don't have a responsive web design implemented on your site, then you are doomed. You are losing lots of opportunities to gain traffic and make some bucks to pay your hosting bills.
And that is the reason everyone is talking about Responsive web design. If you are a webmaster or blogger, then you'll find tons of different responsive themes available on the famous theme provider sites. If you are a small/medium business website owner, then call your webmaster/web designer to immediately start working on the optimization of your site and implement the responsive web design.