Best Graphic Design Company in Navi Mumbai-Top Creative Agency
Best Graphic Design Company in Navi Mumbai-Top Creative Agency
Don't take our word it, even our students agree that we provide the best digital marketing training in Navi Mumbai.
What client's say About Graphics Service?
Parigh Technologies is one of best company when it comes to Graphics design and branding.i will definitely recommend you to try them.
Great and Very Affordable services ... Nice desigs I will suggest everyone go for parigh technologies 👍👍👍👍👍👍👍👍

Here anyone can read, write & share short stories.


TRY IT FOR FREE .

NO REGISTRATION NEEDED.
So Why We Are The
Top Creative Agency
in Navi Mumbai
Pocket-friendly, Custom-Made Services
Say goodbye to confusing hourly rates and hidden prices. Our pricing plans are tailor-made for every budget and need. Whether you need logos or a complete brand package that includes logo, business cards, website design, etc. there's a plan for everyone. And if it still doesn't suit you, get in touch with us for a custom-made plan.
Timely Deliveries
We know your business relies on these creations (in fact, we just told you their importance) thus delays are unforgivable. That's why we don't rely on freelancers but rather a dedicated team of experienced and qualified professionals for whom their word is their bond. So when we say 2 days, we bloody well mean it
Unlimited Revisions
Don't like the line at the top or do you hate the orange color we added? Or maybe you don't like the design all-together. No problem, we have you covered without charging you a rupee extra. From the smallest to the biggest of changes, we put you in charge of your designs with unlimited revisions.
Not just your average designers
We aren't just designers we are also marketers and thus understand exactly what your business needs to become a brand that engages and converts. Your logos and infographics won't just look good but will be technically adept as well.
A 100% transparent Process
Don't you just hate it when freelancers fail to respond even after days? Not anymore. Whether we decide to edit the colors, formation of letters, etc. we'll keep you in the loop at all times. And in case of any issues, you can get in touch with our team anytime from anywhere (even at 2 am in the morning).
What's Included in the Digital Marketing Course

Creative Logo Design
Logos are powerful, they speak to your customers. From the fonts, elements to the colors used, even without reading a word a person will know everything about your brand. And since they are the first thing anyone will notice on your website or packaging, it is important they aren't just aesthetically pleasing but also technically sound (so they leave a lasting impression).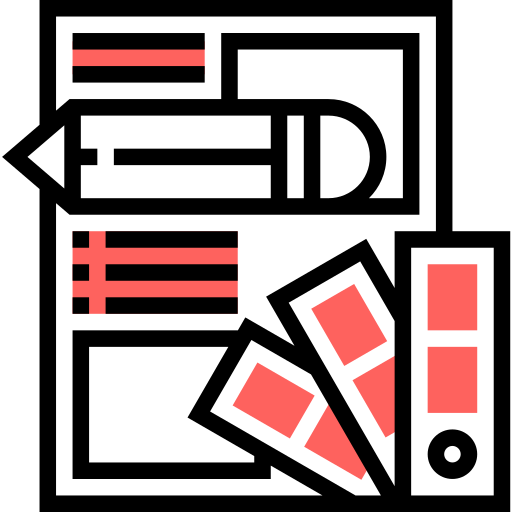 Brand Identity
Whether you need a rebranding or there are elements that need a change such as your logo, the brochure, visiting cards, packages, etc, we'll take care of the entire branding process on your behalf thus giving you time to focus on other aspects of your business.

Business Cards
Think business cards are dead? Think again. Just like physical paperback, they add a personal touch and don't get lost in the spam. Plus, they are easily shareable as well. Not to forget, they create a sense of belonging between the employees. And just like our logos, we make business cards that are technically sound as well.

Brochures and Catalogue Design
Just like business cards, brochures and catalogs give the sales process a physical touch. In fact, they do better as they are more detailed with info like product descriptions, pricing, etc. in them. And since everyone isn't on the internet, brochures are all the more important. So hit us up today and get neat, de-cluttered, engaging brochures that drive sales and are shared.

Website/ App UI Design
In a mobile-first generation, a Website's/App's UI is the backbone of your business. Design can affect bounce rate, dwell time, engagement, and conversion and we'll leave no stone unturned to ensure an App or Website UI that delivers the best user experience. After all, nobody has time to wait for your website or app to load. And, would you like to use an app with no clear menu or CTA?
&nbsp

Product Packaging Design
From the bags to the product boxes, tags, stickers, bottle graphics, etc. each of them plays an important role in building brand awareness. Depending on your customer base and the material of the item it will be printed on, we'll decide on the shape, size, colors, etc. to best appeal to your existing and potential customers.
&nbsp

Social Media Creative's Design
Social media posts with graphics/images can boost engagement by a whopping 650% as compared to plain text and are likely to be shared 3 times more. In the initial stages when you are struggling to create brand awareness, social media creatives can be game-changers earning you the followers, likes, shares you so need to drive sales in the future.

Web Graphics Design
Apart from increasing the usability of your website, a good graphic design will also increase its visual appeal and help build brand awareness. What's more, it will also lend an air of professionalism to your website, adding to its credibility.

Invitation Card Design
Got an important business event coming up? Or is it an Inauguration of your business ? Either way, nothing like receiving an invitation card even in these digital times. Not just physical cards, we can also cook up eye-catching Whatsapp invites, email invites, pretty much any kind of invite you need.
&nbsp
Our Portfolio : Top Creative Agency in Navi Mumbai
Our Process (and why it works so well)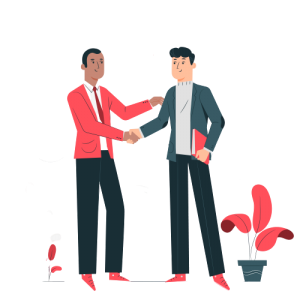 Step 1: Understanding your business
Before we begin your design, the first and foremost step is to understand your product or service and collect all the required details for the creatives.  This helps us decide on a number of things like the symbols, font, colors, etc. so each aspect of your branding looks professional, attractive, and speaks to your customers.
Now that we have a good idea about your process, we put on our thinking caps in order and develop a strategy on how to go about with the branding. This includes checking out the kind of designs that are working for competitors, the current market trends, analyzing customer behavior, etc. We'll also give you clear deadlines.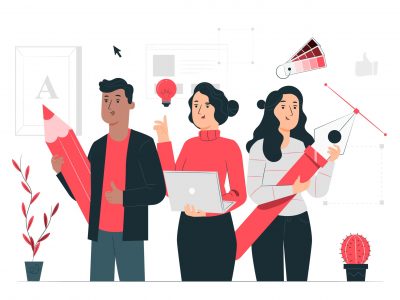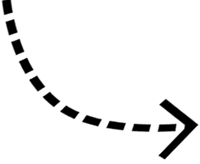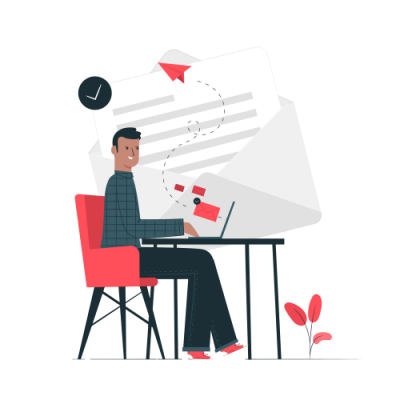 Step 3: Sending you Mockups
Next up, we'll send you Mockups of the design. For example, for logos, we'll provide you with 4-5 designs (as agreed upon). These can vary from hand-crafted logos to digitally designed logos. The idea with each mockup is to have a fresh perspective but the ultimate goal remains the same, to never explain but identify.

Step 4: Creating the final version
Once you select the design you like the most, we move on to finalizing it. From placing each element with point accuracy, adding/editing colors to even something as minute as adjusting the spacing between each letter, this is where everything comes together.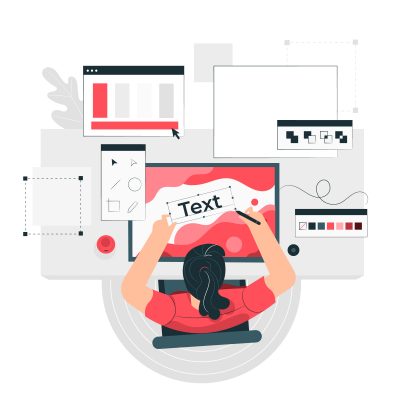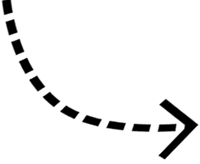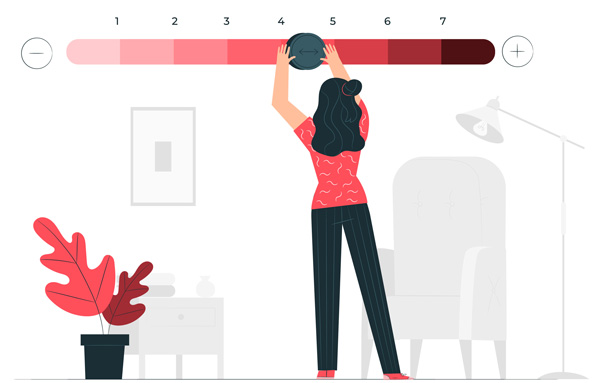 The final versions will be sent to you for review. Whether you have 5 changes or 10, it doesn't matter. We'll take into account each and every revision and create the best possible design for your brand.
Best creative graphics design company. Amazing customer support.
Roshan Chavan
Owner of Roshan's Salon
Great and Very Affordable services ... Nice desigs I will suggest everyone go for parigh technologies 👍👍👍👍👍👍👍👍
Ruchira Pawar
Owner of Trimurti Clinic
Here anyone can read, write & share short stories.


TRY IT FOR FREE .

NO REGISTRATION NEEDED.
Factors that go into a making appealing graphics (and why hiring a professional agency is a must)
Frequently Asked Questions for Graphics Design Service: FAQ'S
Most frequent questions and answers