Best Graphics Design Company in Navi Mumbai-Top Creative Agency
Best Graphic Design Company in Navi Mumbai-Top Creative Agency
You get where we are going with this, right?
An eye-catching logo, Website UI, Brochure, etc. are like your clothes, shoes, and hairstyle, they help create a good first impression. It is like at the bar when you look at a person and go, wow, I must talk to him/her.
They elicit emotion and physical response from the readers that makes them share, follow, and buy (even come back for more).
And with your brand reputation on the line, there's no way you can trust anyone except the best graphic design company in Navi Mumbai.
Step in, Parigh Technologies.
And it isn't just our words, our clients agree with us. Here's what they have to say.
What client's say About Web Design and Development Service?
Extremely professional and on time performance. Had no issues whatsoever while dealing with them. highly recommended.
Affordable web designing solution in Mumbai.... Great work.
Here anyone can read, write & share short stories.


TRY IT FOR FREE .

NO REGISTRATION NEEDED.
Why Choose Parigh Technologies :
Professional Web Designing Company
in Navi Mumbai.
Parigh Technologies is a leading web development company in Mumbai. Offering you a host of services to transform your brand, our expertise makes us the best fit. If you are on a lookout for the best website developer in Mumbai, here's why you must choose us:
We are a team of skilled professionals possessing a decade-long experience in this field. Each website is custom-made by us and not just templates.
We've served over 50 clients and we precisely understand the web.
Your satisfaction is our top-most priority. Moreover, you receive a personalized approach and step by step consultation.
Our built websites have conversion-focused design and we also provide SEO optimization right from the inception.
We follow a systematic plan into understanding the business needs to employing the necessary strategies and lastly finalizing the project.
Our company is quality-driven and we believe in superiority and creating remarkable stuff so your brand leaves a powerful impact.
We take pride in our work and assure phenomenal user experience which makes us stand apart from our competitors.
Parigh Technologies Website Features
When it comes to website designing, not all gold is glitter. A flawlessly constructed site attracts more audience than the one designed casually. If you are looking for the best web development company in Mumbai or outside, Parigh Technologies will help you perfectly shape your brand. Keeping your business needs in mind, we develop a highly responsive and quality website. And, this is how you know what features make it distinctive.

Responsive Web Design
We are a top-rated web design company in Navi Mumbai. Our team creates fully functional and responsive websites that automatically respond to the user's preference. Your site will retain the viewer's attention and provide them a seamless experience through all screen sizes, orientations as well as platforms.
Custom Layout
We chalk out a visually appealing and tailor-made layout that provides impeccable results, which will help your business to contect with potential customers, Because "First impression is last impression "

Website Development
Ours is a one-stop web development company in Mumbai. Not only do we provide a professional design but also sensibly structure each element for a user-friendly, bug-free and result-oriented experience.

E-Commerce Website Design
Parigh Technologies will be an asset to your business. We build such e-commerce designs that help the user easily shop from your site and navigate through the products. He/ she can effortlessly add the product to the cart (or save for later, if desired) and complete the payment process.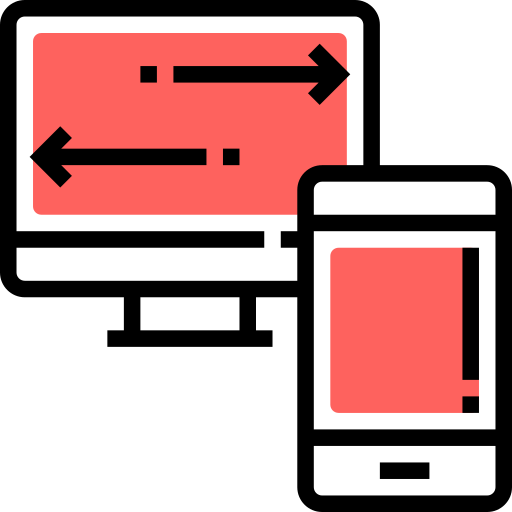 Mobile Responsive Design
Web compatibility is a must. Our sites render ease on several screens, resolutions, browsers as well as devices.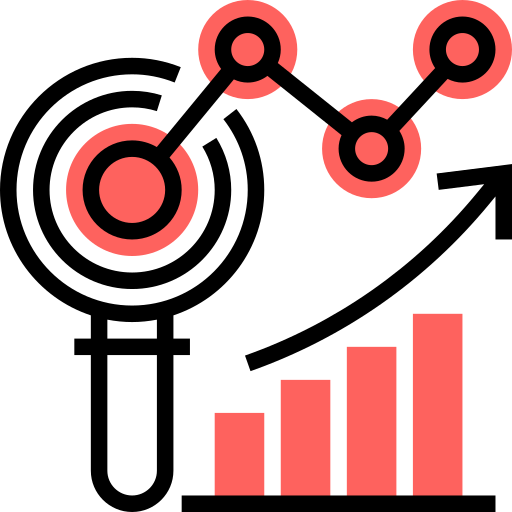 SEO Friendliness
A website that's not SEO optimized doesn't serve any purpose for the business. But, good SEO practices enhance your visibility. And, we certainly optimize the site making it SEO friendly. This ultimately increases your online presence.

Speed
Google recommends that websites must load in 3 or fewer seconds or else the viewer loses interest unless genuinely interested in the product. Being speedy offers maximum impact.

Security
Invest in safety features both for the customer and for yourself so your future goals aren't hampered and the customer puts trust in your services.

Edit and Update
After the completion of your project, you have the convenience and control to easily edit or modify the content on your site.

Contact Form
Interact with your potential customers using the contact form built on your website.
Parigh Technologies Web Design
Portfolio
Process of Web Design and Development in our Agency (and why it works so well)
Over the years, we have worked tirelessly to perfect our web design and development process as an agency. Each member of the team works with dedication in crafting out supreme quality projects. If you're wondering how we do it, here's a quick look at the process so you know what to expect.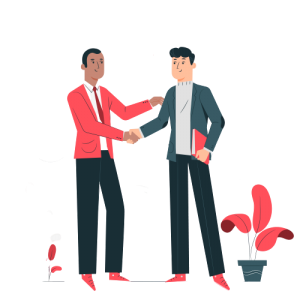 Step 1: Gathering Information
To start with, our first step is to gather all the necessary information regarding the client, understand their business and align ourselves with their goals and objectives. There may involve a few in-person meetings or phone calls. Even if we re-design, a full analysis report is prepared on your online presence, your competitor's strategies, etc. This primary step is to know about you in-depth, after which the project manager takes over.
Step 2: Pre-Requisite Planning
Once we have all of the information, we chalk out the entire strategic plan, various stages, goals, costs, deadlines, etc. and provide services accordingly.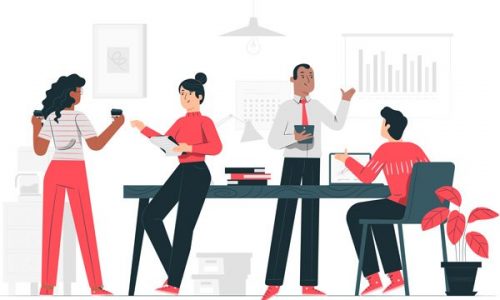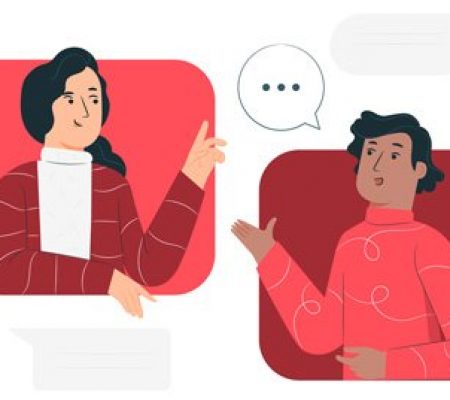 Step 3: Commencement of Project
Here begins the actual work – the project is initiated, resources are allocated, the experts come together and the responsibilities delegated are taken care of. The entire project is split into dedicated tasks along with deadlines. 
Step 4: Conceptualization
Wireframing and site mapping are what represent the framework of a client's site. The client is constantly in touch with the project manager so we are open to suggestions.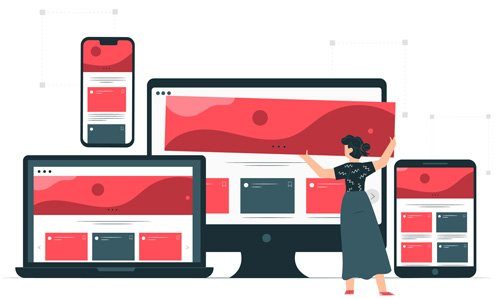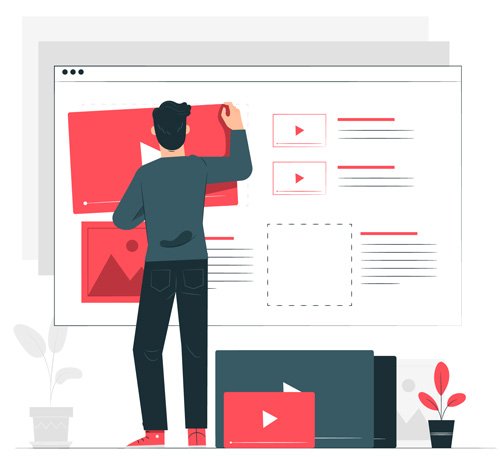 This is where we put together all the necessary elements that aesthetically may go onto the site. The layout is produced by a web (UI) designer and web developers to work in collaboration. They design both the desktop as well as mobile versions. Usually, the designer starts with the homepage, aligns the elements with the corporate's identity and once that's good to go, other required (if at all any) pages are then worked upon. 
Also, we even provide quality content/ copywriting (additional) services which are mandatory for the site to rank as per the SEO and marketable standards. 
Coming to the development part, it's a time-consuming phase. Here, the site is developed and taken to the final stage of execution. Tasks such as PHP/ .NET coding, server realization, CMS development, etc. fall into the web developer's sack.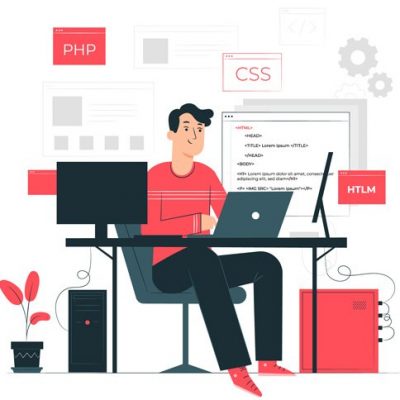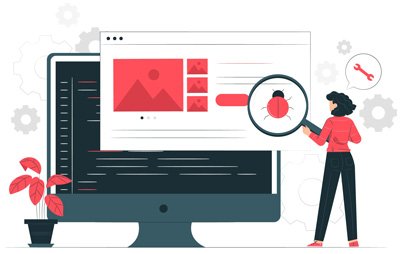 The site doesn't go live here but is tested in the beta version to hunt down any possible bugs and fix those before the showdown. 
There are quality checks, bug removal processes, and verification that each page and animation displays correctly. Our eagle-eyed team members thoroughly examine the site's functionality and review whether or not the goals are accomplished. 
.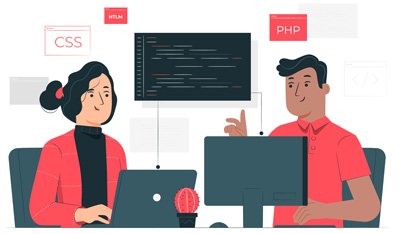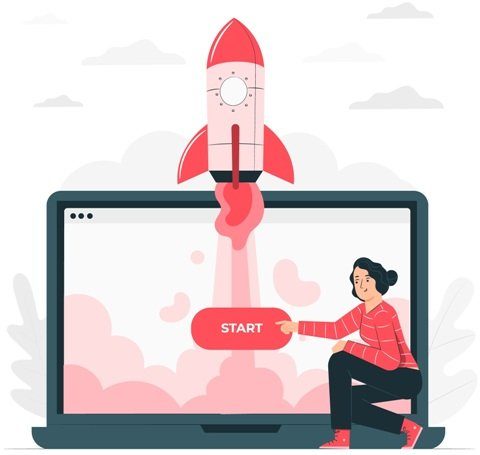 To be the best web development company in Navi Mumbai, we've successfully delivered quite a few well-optimized sites that are running flawlessly and as per the client's requirements. During this phase, the team ensures that all the glitches are ruled out and it's time to make the final LAUNCH. Maintaining high standards, we get your site LIVE and also provide a 30-days free maintenance guarantee. 
We offer the client an annual website maintenance service to keep the portal as per the current trends and upgradations. It also keeps your back-end safe.
Have something in mind? Want a Professional touch? Contact Us!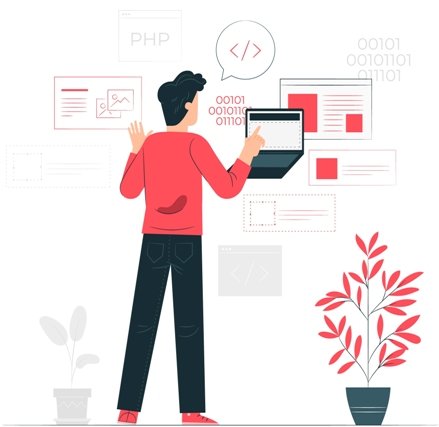 Here anyone can read, write & share short stories.


TRY IT FOR FREE .

NO REGISTRATION NEEDED.
Parigh Technologies as a Creative Web Design Agency
Having an online presence made so much a difference in the olden days – when webspace was emerging and flaunting a website was a dream! Today, it is much more than merely having a domain name. If your services are great, your website must be too! We, at Parigh Technologies, have the skills and bandwidth to help you create an interface that delivers efficiency and strategies that drive in web traffic. We have worked with businesses from all sectors and of all sizes. Our creative execution has helped them expand substantially locking out a long term partnership with us.
Web Development Services We Offer
As a top-rated web development company in Navi Mumbai, we offer you a range of services that include, but are not limited to the following. We offer personalized solutions all over India.
Frequently Asked Questions for Website Design and Development Service: FAQ'S
Most frequent questions and answers